27/07/20
—
---
Source: https://www.northantslife.co.uk/a-taste-of-chicago-has-come-to-northamptonshire-with-nakasero/
---
Nakasero is bringing the taste of Chicago to Northamptonshire with the delicious Giardiniera Italian relish. Made as a spicy, tangy relish with chillies, peppers and garlic with a selection of crispy vegetables – this is one jar you need to add to your summer salads, bbq, pizzas and pastas!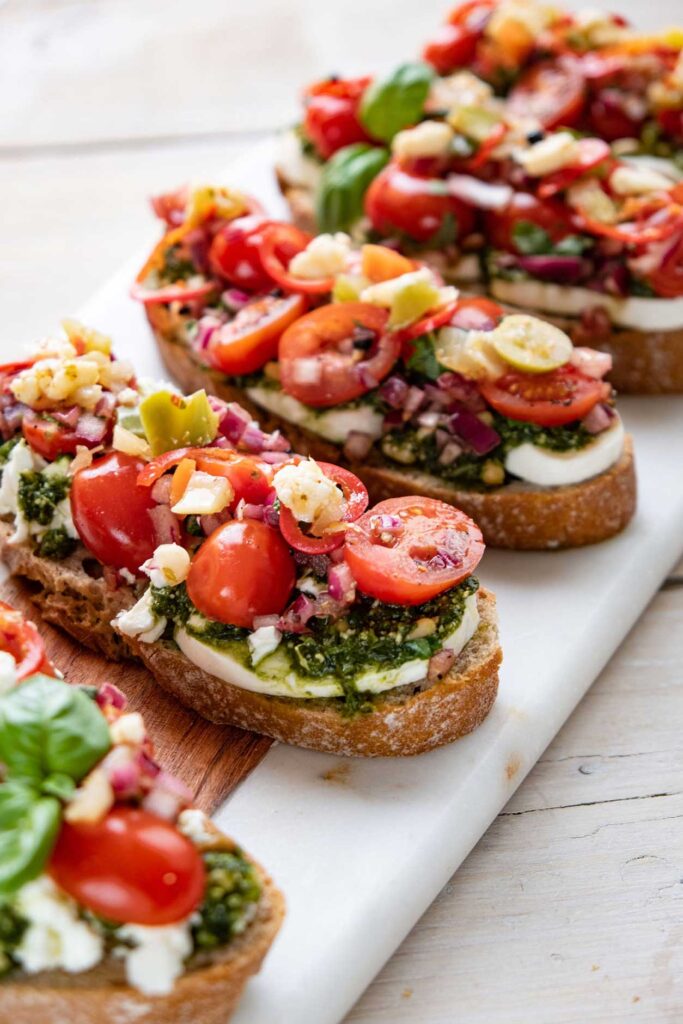 Gita Raikundalia launched Nakasero back in February with the first product of the range, the Giardiniera. A vibrant relish that is most known as Chicago's best kept secret. It is a classic topping for the Chicago chicken deli sandwich, Italian subs but also has a fantastic place for hot dogs, burgers, pizzas and even in pasta to offer a delicious tangy flavour to enhance dishes. It's a sharp but fresh relish and is something quite vibrant for the food market especially here in Northamptonshire.
A burst of flavour straight to the dining table
"I was hooked after being introduced to the relish by my cousin. Back in England, I found a few on-line suppliers who sold Giardiniera, however it tasted nothing like the heaven on a plate I had tasted in Chicago.  So I got to work.  Copious amounts of research over four months and multiple attempts later, I had the perfect Giardiniera with my own twist." Gita commented.
"It was one thing to have a unique product however I am also a big believer of clean, wholefood, home cooked meals.  My Giardiniera has been carefully crafted completely sugar-free, Free from wheat and Gluten and Free from additive and preservatives."
Before launching the product, Gita ensured she worked closely with the vegetarian society to gain the Vegan accreditation for Giardiniera which they are proud to hold. They are now a member of 'Made in Northampton' and have worked hard to use local suppliers wherever possible to help support the local business community.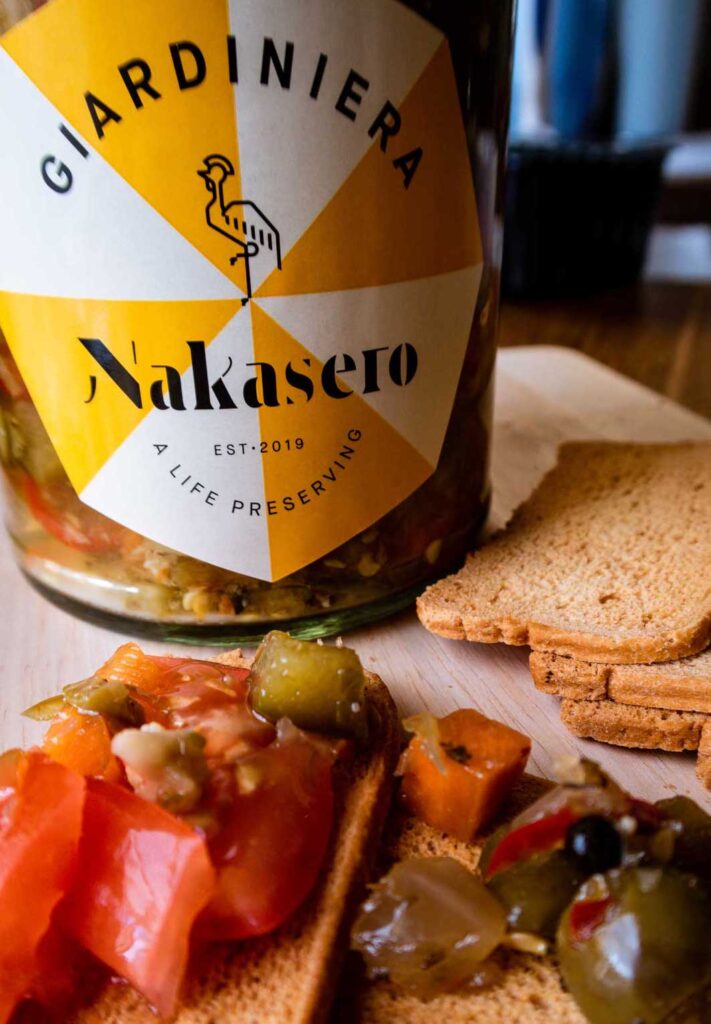 After ten months of hard work, Nakasero can now be found in many of Northampton's independent retailers such as Daily Bread, St Giles Cheese and The Good Loaf!
"Our original model was a B2B model where I was working closely with local independent retails.  However with the Covid19 lockdown, I had to quickly think outside of the box and within just three weeks we launched our online sales platform. We are able to offers free local Northampton deliveries as well as nationwide deliveries."
The mission statement is simple, to bring unique recipes and culinary colour to your dining table, giving any meal a punch of flavour. With food being an obvious joy in the hardest of times recently, this is one business you should watch out for whilst also supporting local.
The taste test!
Northampton Life have been lucky enough to try the delicious relish for ourselves and we can highly recommend adding this to your basket for your upcoming picnics, bbq's, cheese on toast and even a delicious addition to your basic salads. The large jar offers a fantastic amount of product meaning it's great for entertaining and summertime dining. The vibrancy it brings to dishes is something that can often be forgotten when it comes to mealtimes so this will impress your family and guests. Whilst it offers an element of heat and spice, it's not overpowering and has a warm heat which compliments food rather than overpowers. This would be ideal for diners that can handle a mild heat to their cooking.
We recommend adding to bruschetta for a tasty summer snack as it works well with refreshing tomatoes (perfect if you've been green fingered during lockdown) and also on top of salad to add an extra texture, the delicious sauce is liquid enough to drizzle over your salad leaves too!
Follow Nakasero on Facebook for more cooking inspiration and visit the website here to pick up a jar for yourself, £6.99 a jar and available for delivery across Northamptonshire and beyond.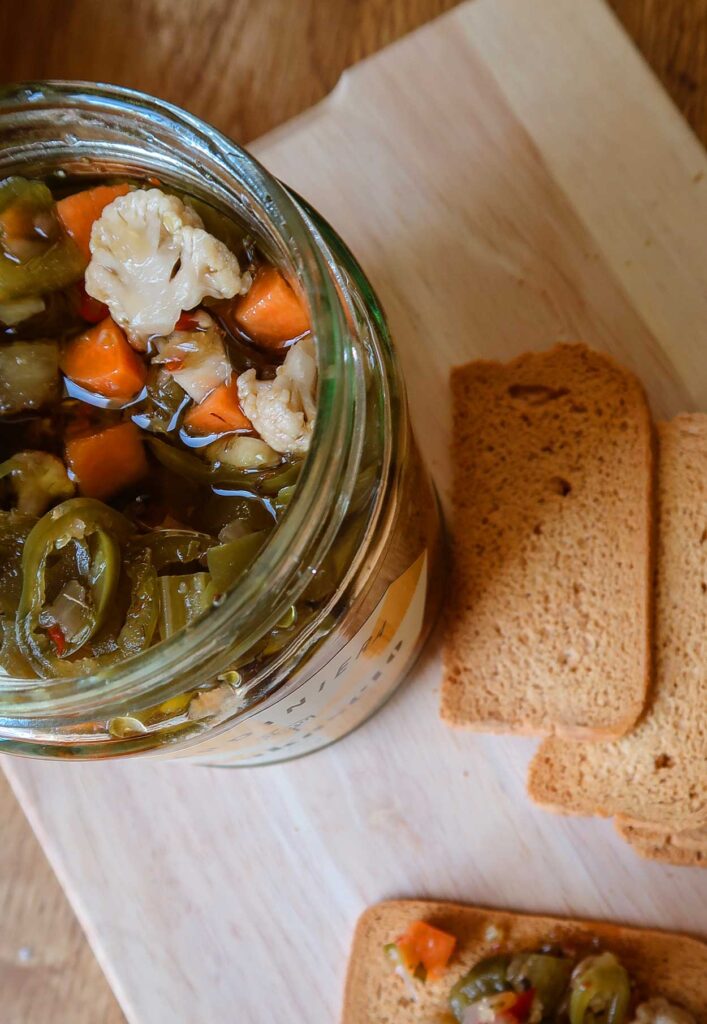 ---
###